Striker CVRT , anti tank missile carrier.   Recent paint, repair and maintenance preformed. Comes with some kit and spares.  $48,000      Pending sale.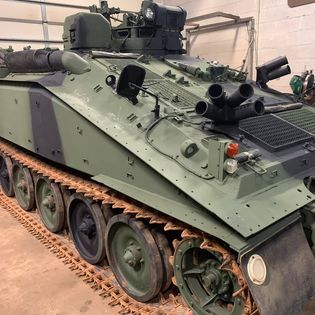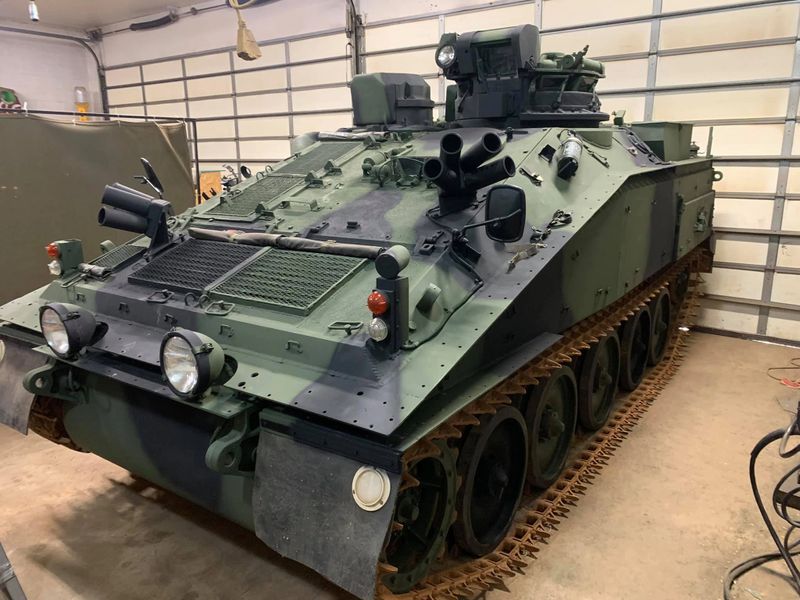 Scorpion CVRT.         Recent paint, repair and maintenance preformed. Comes with some kit and spares.SOLD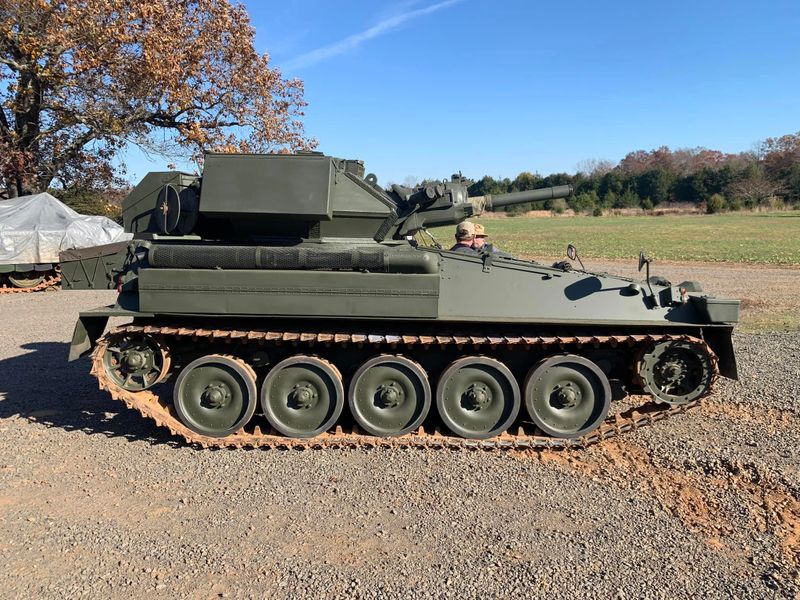 Bren Carrier up for sale, older restoration. Runs and drives well. $38,000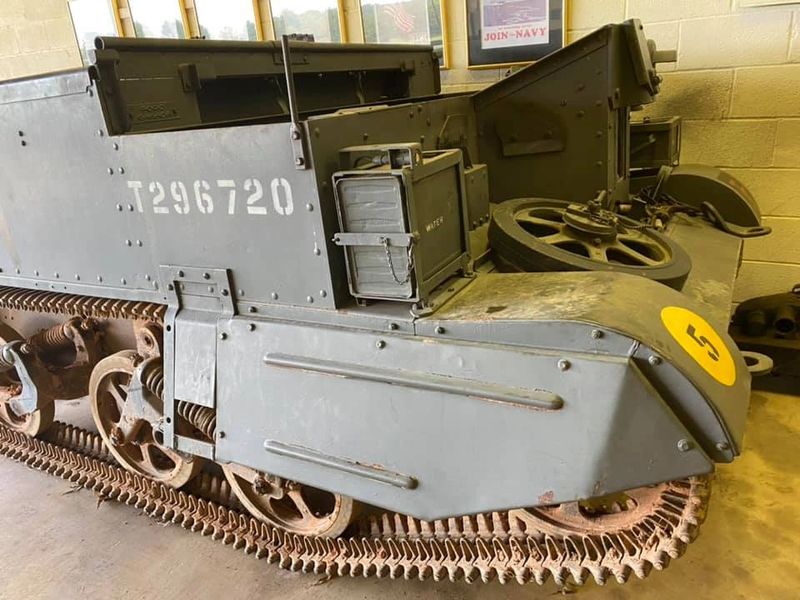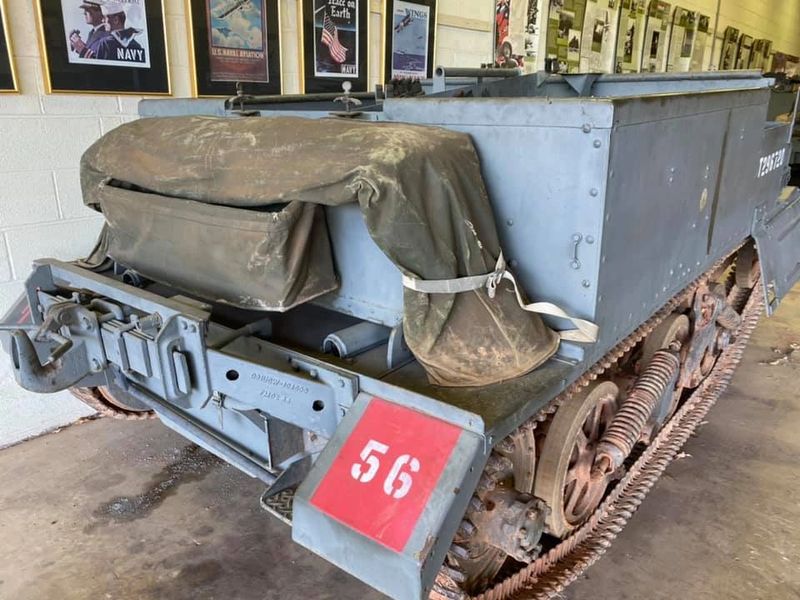 SUMB French army trucks, 1 for sale, good running condition.
DIRECT FROM FRENCH ARMY RE-BUILD DEPOT
SUMB 4x4 1 1/2 TON TRUCK
ENGINE: Ford V8 Flathead, 100hp,255CI
(parts readily available in U.S.)
BRAKES:Air over Hydraulic
TIRES:9:00 x 20
ELECTRICAL:24 Volt System
WEIGHT:8,074 Lb
MAX LOAD:3,300 Lb
MAX TOWED LOAD:4,400 Lb
MAX SPEED:52 Mph
Articulated frame - Rear differential lock
2 or 4 wheel drive
Manufacturer:FFSA-Camions Unic (France)
Made in 1963/1964
Depot rebuild for French Army late 1990's
Ward La France Wrecker #1,  restored. older restoration done in New England for Frank Buck. Operational with good brakes and some kit. $15,000 more photos at http://tankstogo.com/for_sale/wrecker.htm
Ward La France Wrecker #2,  unrestored, came out of French army. Runs with some kit. Very original and complete. $15,000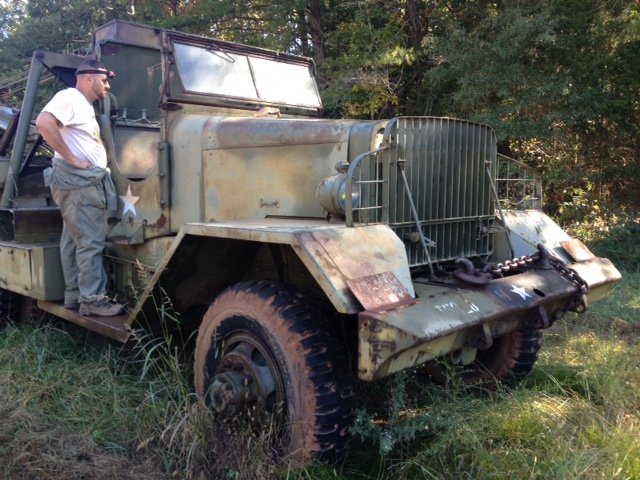 PEUGEOT SX8AR MOTORCYCLE $1200    
SX8 Peugeot cycle   $1200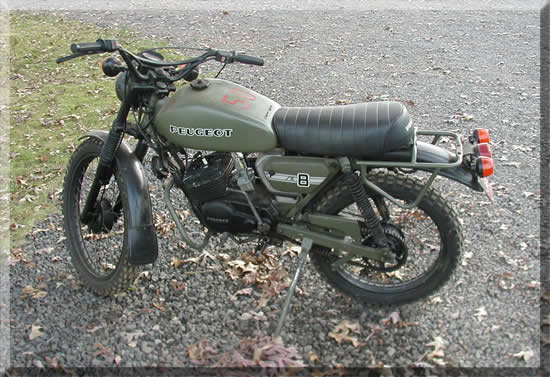 Nice Dingo for sale, 
SOLD
Dingo   Sold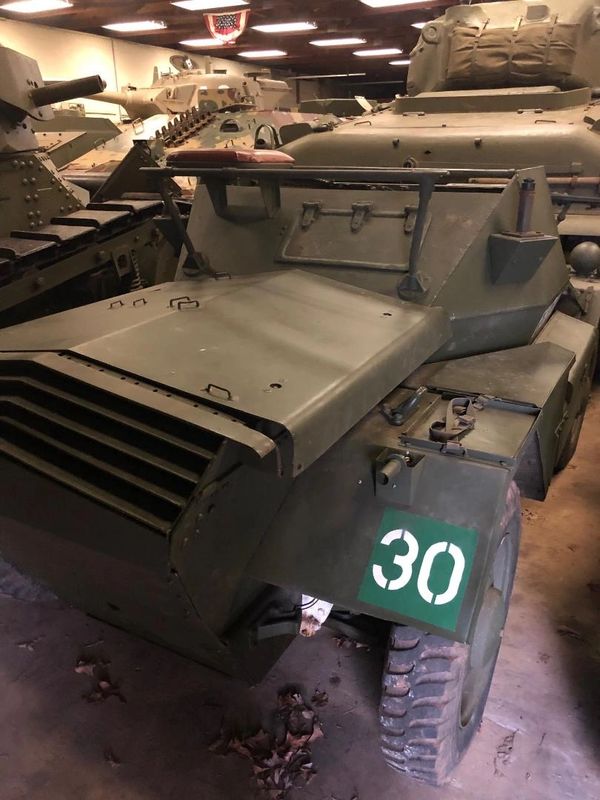 1959/1968 British Saladin Mark II  SOLD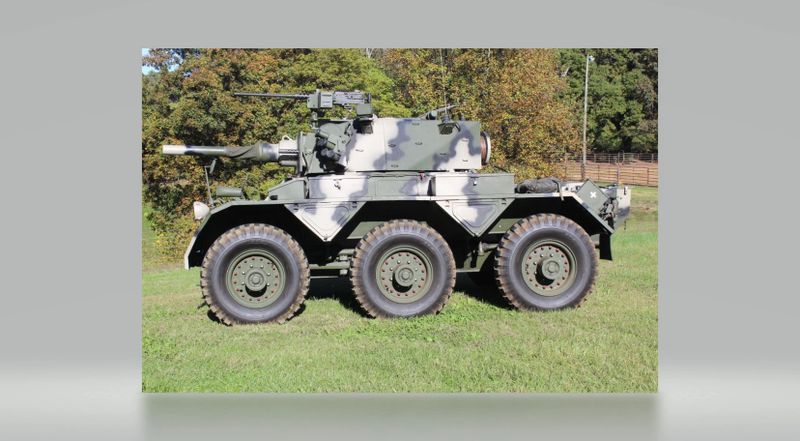 Panhard M3     Sold

Runs and drives well.   kit and spare parts included.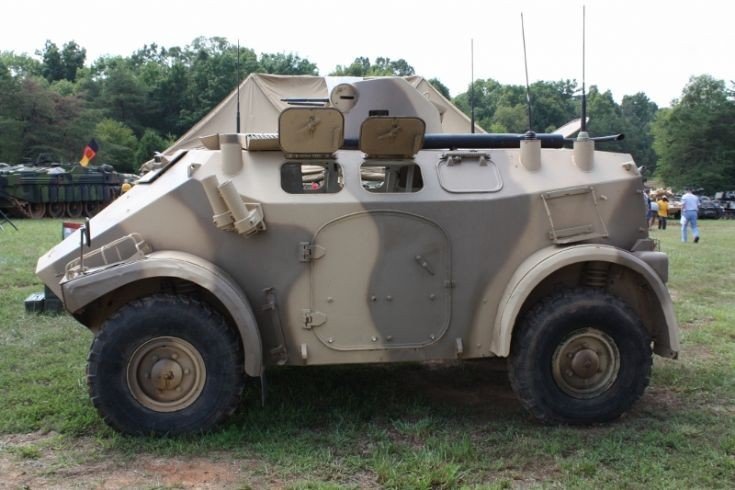 MK 2 Bren carrier.  Runs and drives well. All original except one engine cover. Some kit included. Sold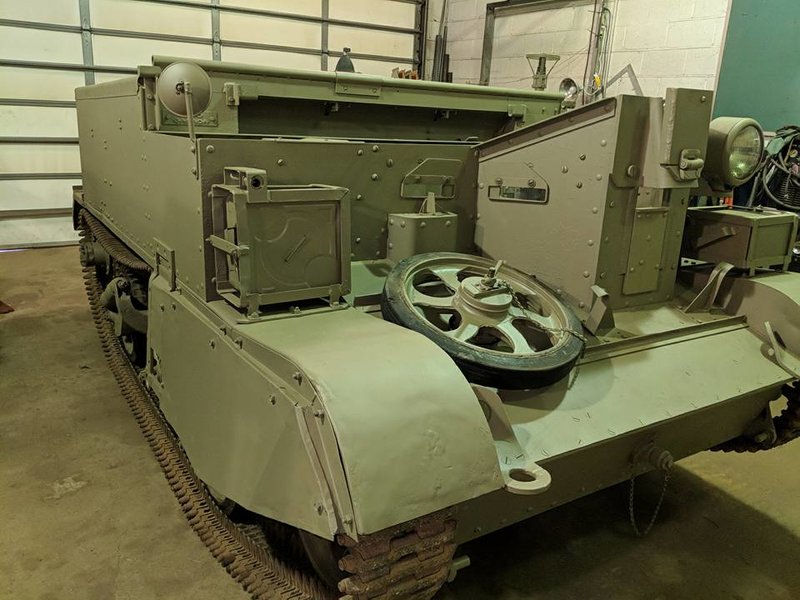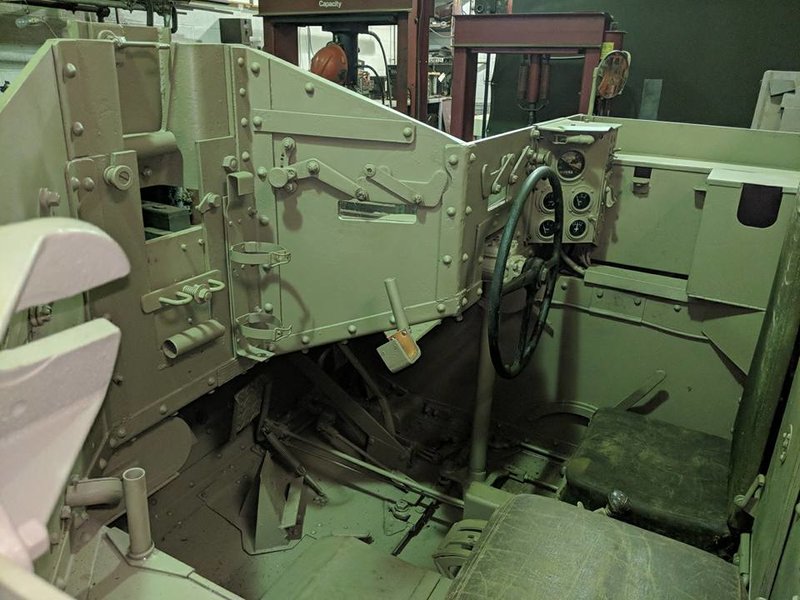 Scorpion armored recon vehicle
Recent full service pulled, runs great with many accessories and tools. Has working night vision sight and demilled main gun.
  Sold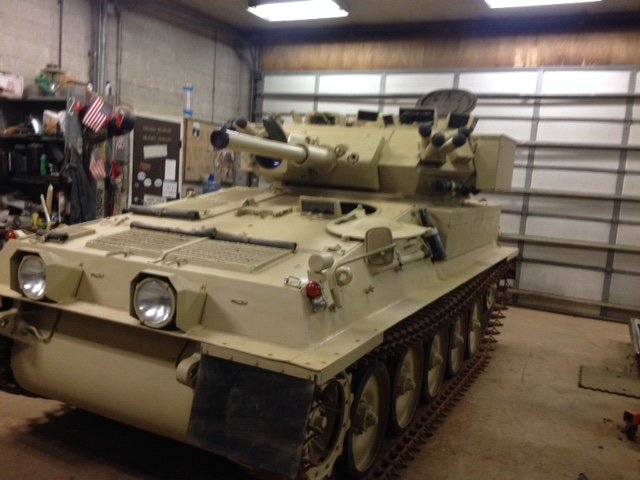 M 42 duster AA tank.  Based on the M 41 Walker Bulldog tank. AO 895 supercharged, air cooled 500 HP engine. Vehicle runs and drives well. Turret works and guns are demilled in accordance with ATF regulations. Comes with spare barrels. Sold.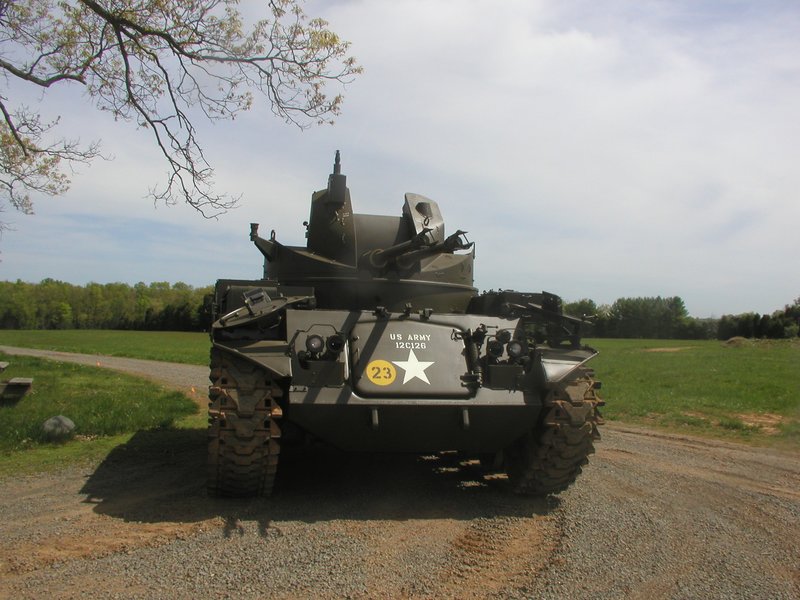 LSSV ambulance. 2005 with 215 miles on it from new.  Fully functional with dual voltage systems, 4 wheel drive, spot light, black out lights, brush guard, AC, CD player, green seat covers, intercom.  Sold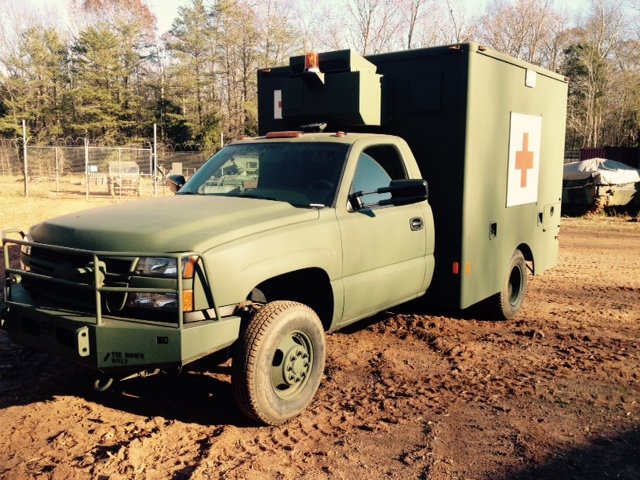 Morris Commercial   CS8    4X2   1940   6 cyl 25 HP side valve engine.    This is a chance to own a very rare fully restored British military truck. Restored in the UK in the mid 80's, inside kept since then. Runs well and is in very good condition.  Sold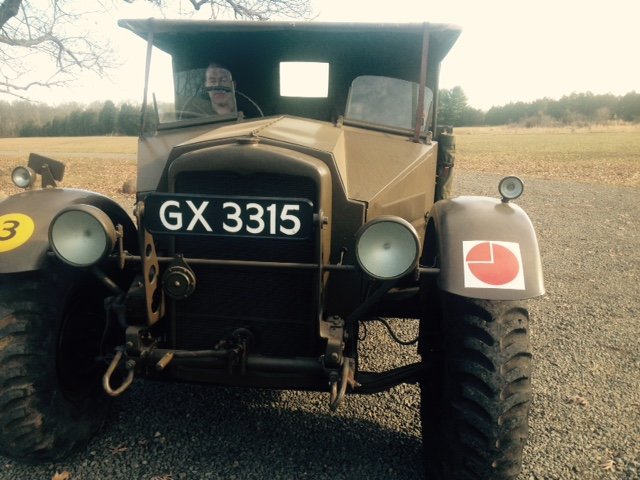 1940 Indian Model 640 Military Bike - Sold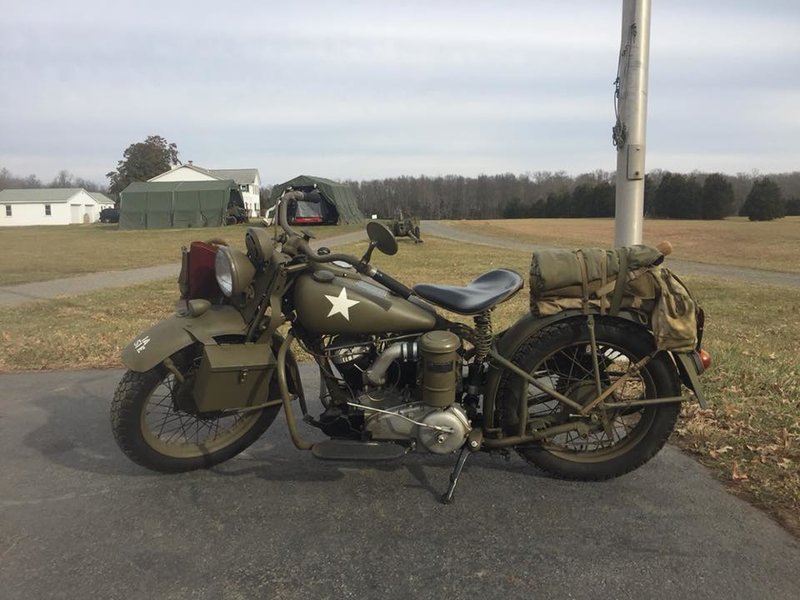 For sale is a 1940 Indian motorcycle, model 640, that was made for the military. They only made 2500 of these bikes and they are rare in the states. Fresh restoration only two years old, done by a professional Indian Restoration expert in Pennsylvania. This bike has less than 200 miles on it since restoration. This is a suicide shift bike. Left hand throttle, right-hand spark advance, left foot clutch, right side shifter. Own a piece of American history! Only thing that I have not done yet it's hook up the speedometer cable, and the voltage wire. Bike is complete.

C15 TA  armored car  $25,000   SOLD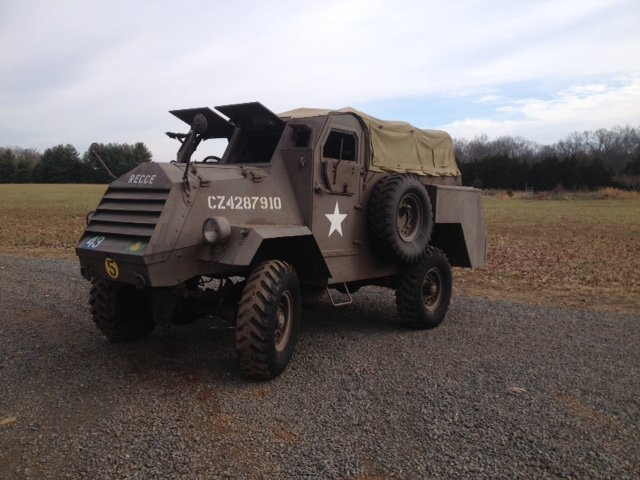 M 10 ammo trailer. unrestored, fairly complete, missing rear hitch. Sold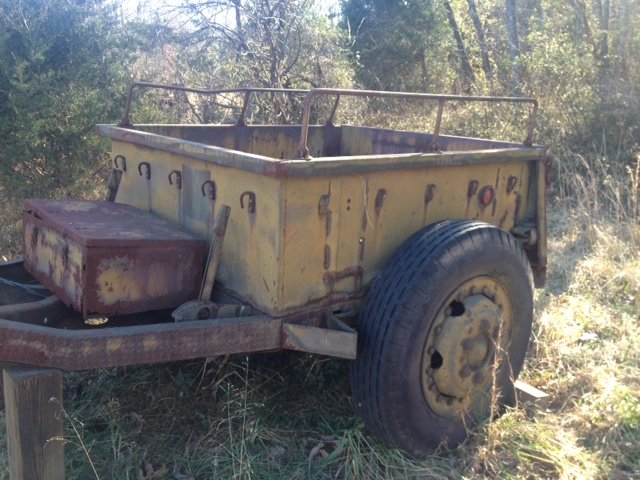 Ferret armored car
Very clean Mk 2/3 Ferret armored cars. ..  Ferrets run and drive well.  Windshield, sand channels, extinguishers, stove, tools,  etc. These were the direct MOD release Ferrets that have run only a few miles a year and were kept for our museum. They were both pulled by Alvis to be repowered but the project never happened. They were the best of the released ferrets.
Ferret number 1 Sold.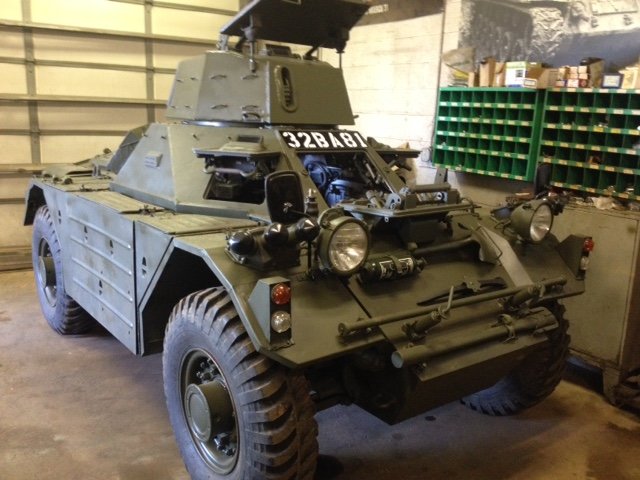 Ferret number two Sold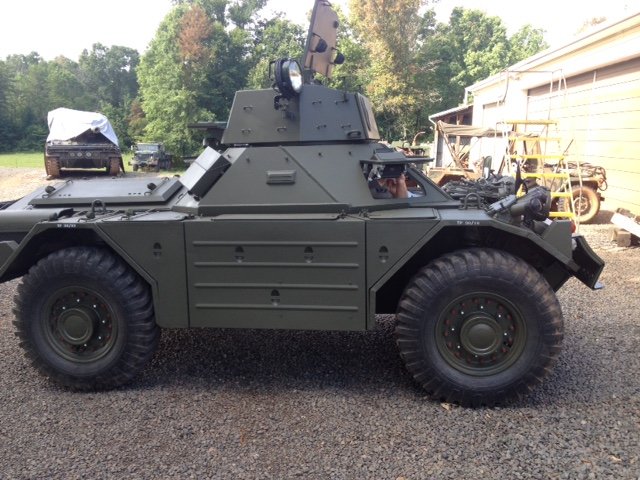 FOX armored car .     Complete older restoration.  some kit included.  Runs very well.  Sold.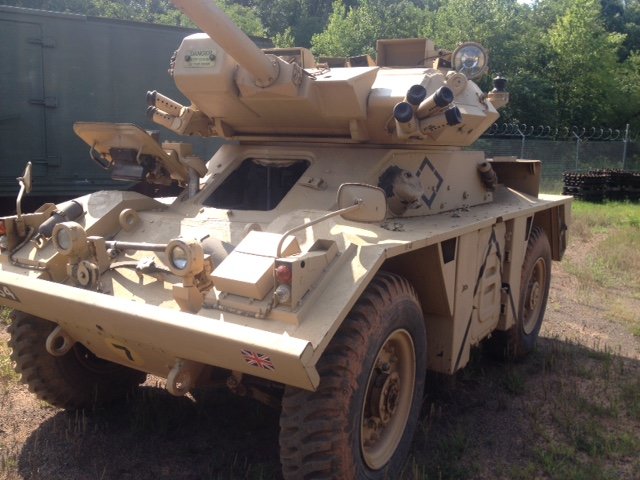 Abbot SPG,      $78,000              Sold